Logitech — Defy Logic
Logitech turned to Virtue to amplify their Defy Logic platform aimed at creator communities. "Defy Logic" celebrates and empowers those uniting under a common philosophy of challenging the status quo, rewriting the new logic of tomorrow, and in turn Defying Logic.

We placed the spotlight on seven "Logicians" from different backgrounds who each personify Defy Logic. These protagonists each use Logitech tools and technology in their own ventures and to connect with their rising communities. Representing the next generation pushing culture forward, our 2022 protagonists included Lizzo, Bretman Rock, Danucd, DJ Dave, Defaced, Elsa Majimbo, Kheris Rogers.
Working with our Logicians, photographer Joshua Kissi and director-duo We Are From LA, we created photo and video content showing how people succeeding on their own terms. We created stills and videos for Logitech social and our Logicians' personal channels. Showing how Logitech powers and empowers communities around the web with the tools to thrive.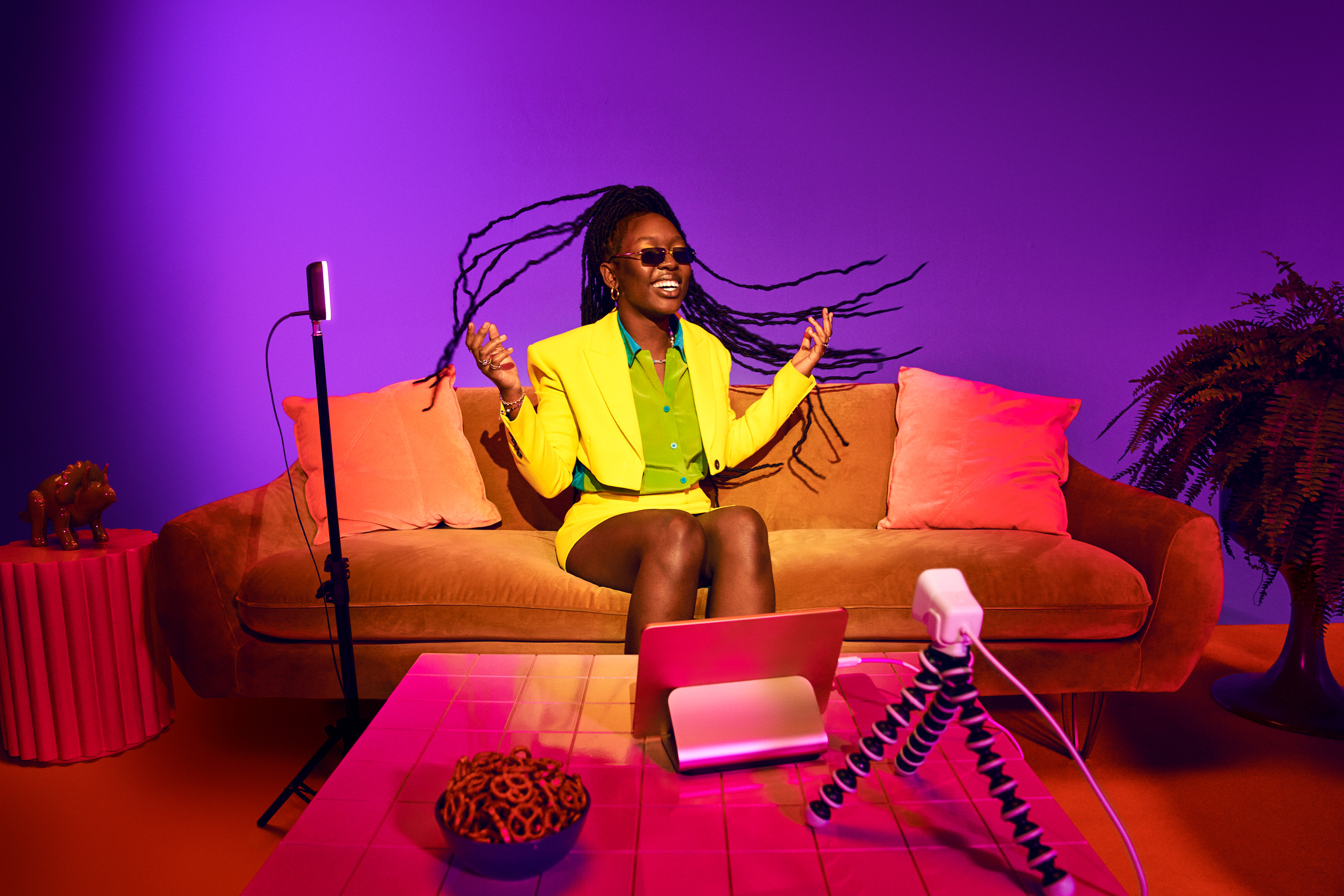 Additionally, we looked to evolve Logitech's visual elements as well as typography to add emphasis and reflect an evolving view of the world. We created an Escher-inspired weight of Logitech's brand typeface Brown. Working with Lineto we designed the custom type showing multiple perspectives of each letterform much like the famous "Impossible Objects."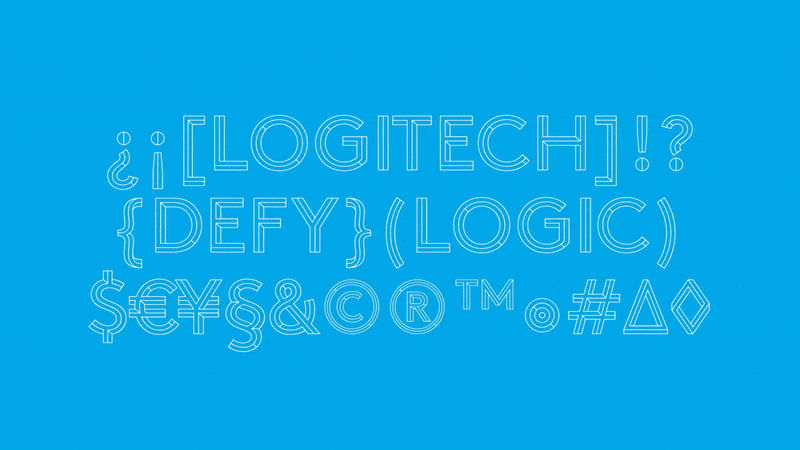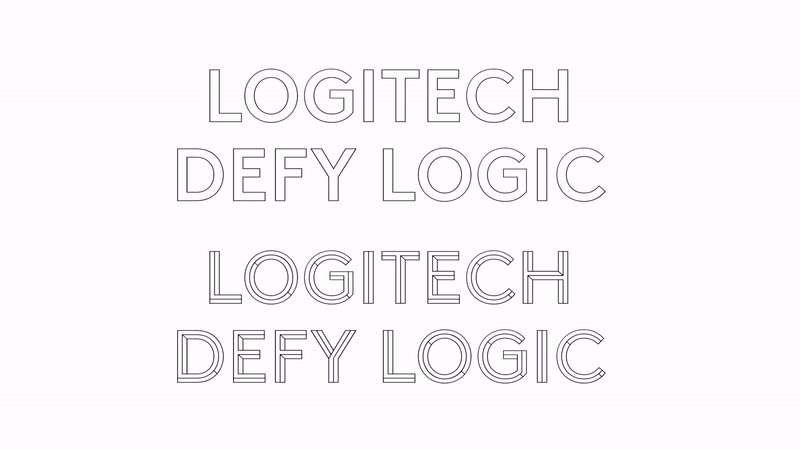 ECD: Chris Garbutt / GCD: Heather McTavish / CD: Kyle Lynah / ACD: Stefanie Gomez / Copywriters: Will Stallmeyer, Shakyra Moore / Art Director: Joe Ferraro / Design: Sarah May, Mel Hayes / Producers: Ken Kitch, Julie Vosburgh / Director: We Are From LA / Production Company: Iconoclast / Editor: Leo Scott @ Cartel and many others.
Logitech — Allyson Felix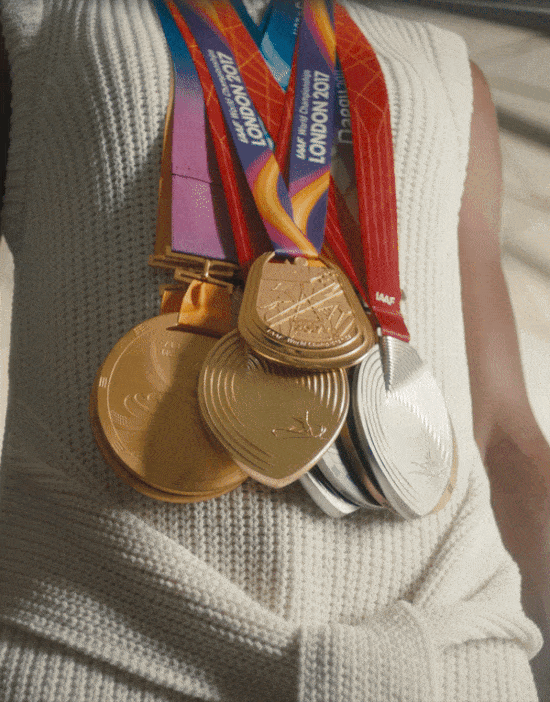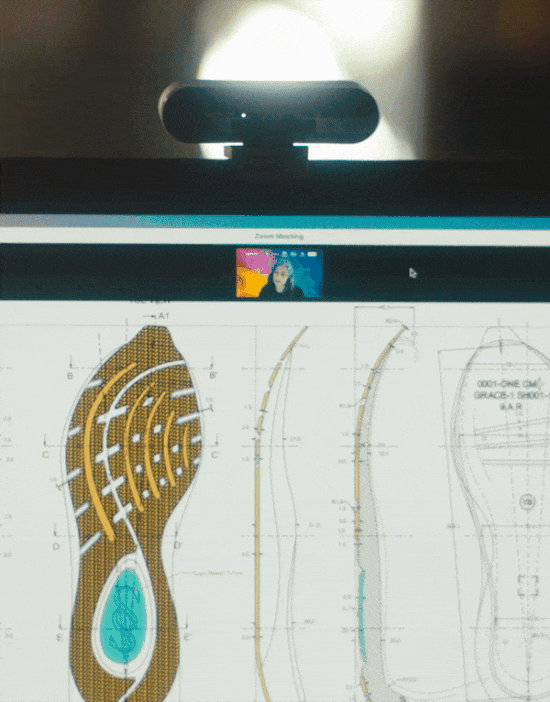 Allyson is a decorated track and field sprinter, an entrepreneur, a mother, an advocate for mothers on and off the track, a five-time recipient of the Jesse Owens Award, a record-setting winner of 11 Olympic medals. She's started a shoe brand made designed by women for women called Saysh and she is also the embodiment of the Logitech's Defy Logic ethos. She has turned old logic on its head and carved her own path in the world, all while empowering others to do the same for themselves.

Along with the ad running during the Tokyo Summer Olympics, we created a short 2 min documentary all about Saysh's story with Logitech's support and partnership for Vice.com.
+ Made with the team at Virtue
CD: Heather McTavish / ACD/Art: Kyle Lynah / Copywriter: Will Stallmeyer, Heather McTavish / Art Director: Joe Ferarro / Designer: Mel Hayes / Producer: Ken Kitch / Director: Bianca Poletti / DP: Corey C. Waters / EP: Jackie Calleiro / Production Company: Epoch Films / Editor: Nina Sacharow and many others.
Google Chrome
In the decade since Chrome was born, the internet's changed a lot and so has the world. Google came to us for their first campaign in eight years and we launched a campaign called Don't Be A Browser. An anthem for the web to stop scrolling and browsing and instead harness the power of Chrome to do more in their world. I helped lead creative development as well as art direction and executed the idea across videos and social.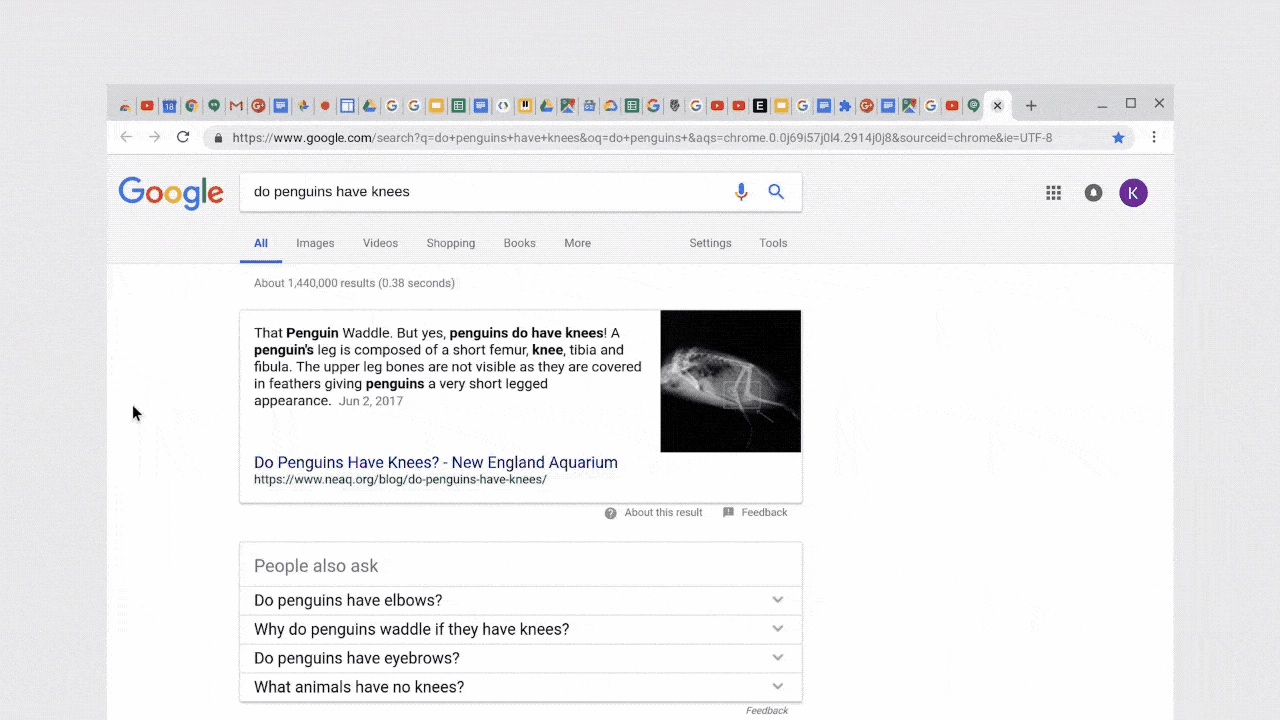 + Made with the team at Virtue

ECD: Trent Rohner / CD: Andy Verderosa, Kyle Lynah / Creatives: Madeline Leary, Jenn Hubbard, Jackie Saldano, Mary-Grace Moseley / Design: Jess Saesue / Producer: Jenn Gore / Director: The Malloys / VFX: Framestore / Editor: Gary Knight and many others.
John Frieda
While at Arnold NY, we created a global campaign for John Frieda. The campaign set out to defy category norms of perfect hair and monotonous claims. Instead embracing a brand promise of partnership, an editorial look and feel, and a provocative tone of voice.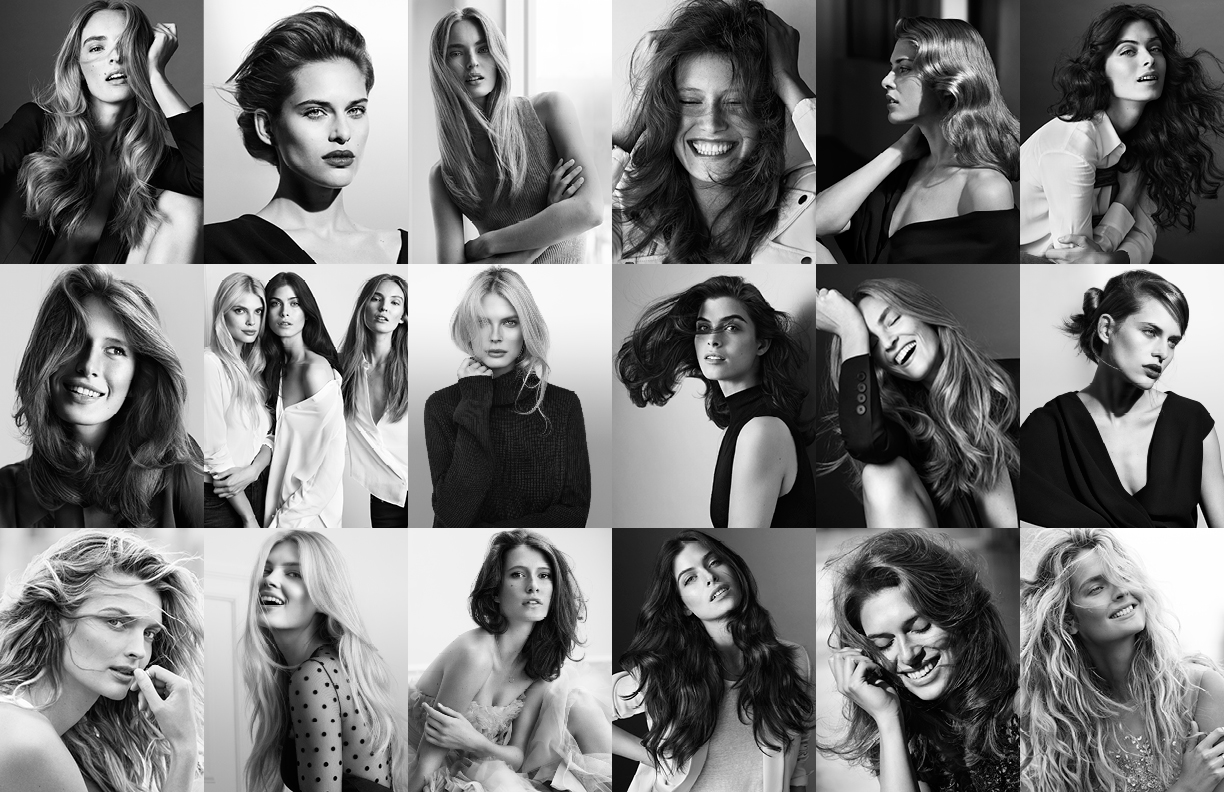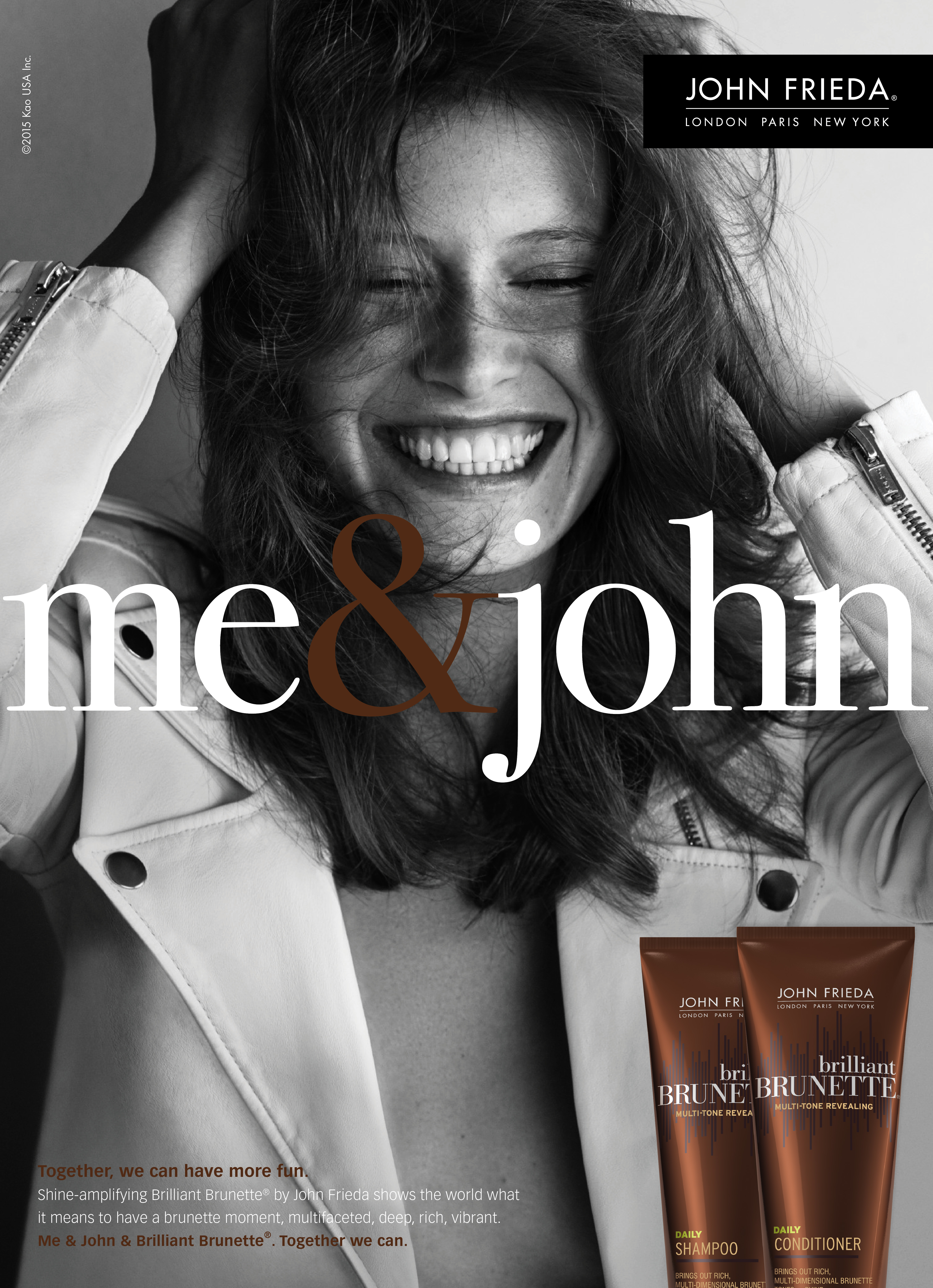 + Made with the team at Arnold
↳ ME & JOHN // ECD: Kate Murphy, Kate Wadia / CD: Chris Chao, Katie Young / Sr. AD: Kyle Lynah / Jr. AD: Baylee Shurman, Sara Easterling / Producer: Katie Olsen / Director: Jean Pierre Philippot / VFX: Consulate, Jogger Studio / Editor: Emily Speigelman, Akiko Iwakawa and many others.
Lead with Indeed
Indeed came to VIRTUE to launch of a new digital experience for recruiting and HR professionals. Lead with Indeed was created with the Indeed in-house brand team and FANTASY provided UX and digital design of the new platform. Together, we defined a new resource for the world of work that focused on recruiting and original content that elevates the field and highlights the pivotal role recruiters can play in the world at large. Virtue developed the content strategy and created a sh*t ton of pieces of content that aims to help individuals to reach their full potential. We found and shared stories from the field and developed content that helps recruiters stay at the top of their game. Original content took form in short documentary stories, a podcast series and educational tools for recruiters. ︎︎︎indeed.com/lead
Hard Shoes to Fill
Recruiting rockstars from around the country find the folks needed to make the working world work. We made profiles of the recruiters who fill tough positions. From sourcing scientists for meat alternatives to securing Santas for the holidays, each episode showcases unique uses of classic recruiter skills.
Behind The Talent
We also launched a new podcast, Behind the Talent, hosted by David Mead a leadership expert. David talked to those responsible for finding game-changing talent, from entertainment to CIA recruits. He sat down with some of the top talent finders in the country who have helped improve the industry they work in.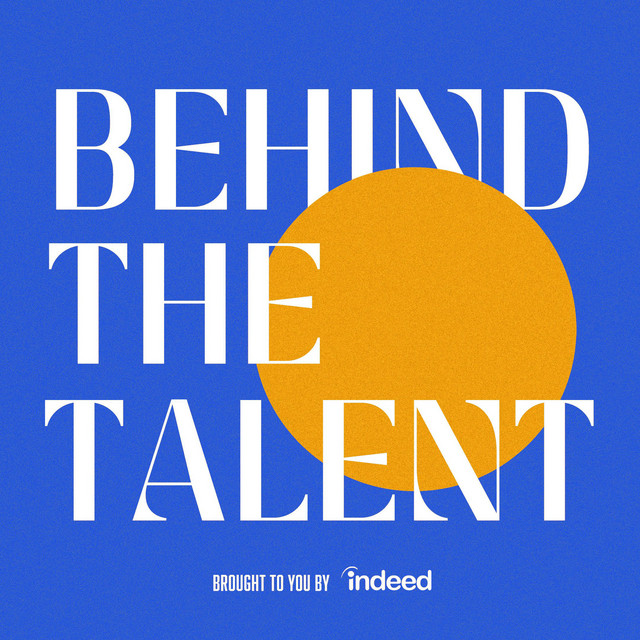 + Made with the team at Virtue
GCD: Tyler Pierce / CD: Tim Harrington / ACD Art: Kyle Lynah / ACD Copy: Andrew Spada / Art Director: Isha Batti / Designer: Jenn Flores / Copywriter: Kyle Heiner / Producer: Ken Kitch / Editors: Crandall Miller, Nate Katz, Whitehouse Post / Animation: Carbon / Digital Visual Design: Andy Edwards, Fantasy Interactive and many others.