Cookie Layer Crunch
In 2017, Hershey's asked us to concept for the launch of their new candy bar, Cookie Layer Crunch. Our challenge was to create TV and social content for the one of the biggest launches in decades for the Hershey's brand. We worked with kaleidoscope visual cues and created a dynamic world of full of Cookie Layer Crunch elements.
Classic Reimagined

For online and social, we created short videos that each feature a different retro motif that brings some nostaglia to life for the launch of the new bar.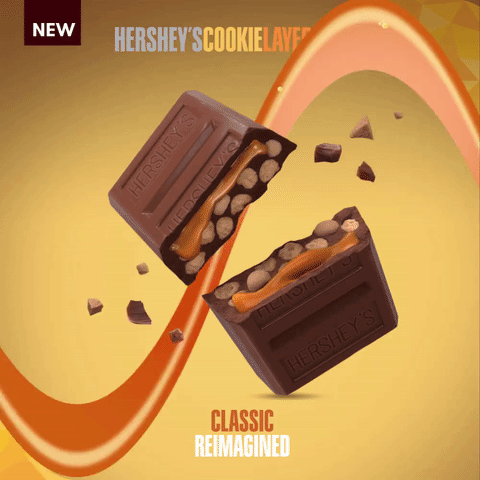 + Made with the team at Arnold
ECD: Tim Flood / CD: Michael Camarra, Adam Samara / ACD Art: Kyle Lynah / ACD Copy: Laura Linthicum / Producer: Jill Rothman / CG/Animation: Brand New School and many others.